Voice of Students and Alumni
Voice of Students and Alumni
Voice of Students
Master's course enrolled, Jiayue Hui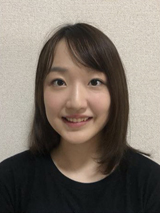 I majored in Environmental Sciences in undergraduate school of Arts and Sciences, the University of Tokyo. Currently, I am conducting research about modeling of ocean plastic. At OTPE, students enjoy vast freedom to choose courses from basically any category according to their own need. This is crucial, since ocean environmental issues usually involve multiple systems. OTPE professors also engage in an extensive range of academic activities. With the guidance of my supervisor and generous help from tutors in my lab, I was able to publish and present my research in academic conference during the first month of my master program. I really look forward to future opportunities to go to foreign exchange programs and field trips on ocean.
I would recommend OTPE to anyone who wants to conduct interdisciplinary research in a diverse and international atmosphere.
Master's course enrolled, Yuki Sekimori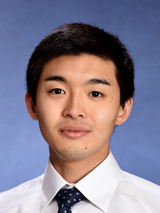 At the OTPE program, I study the system to operate multiple autonomous underwater vehicles (AUV) using the latest robotics, information processing technologies and sensing technologies. Our laboratory pursues the development of new systems for underwater observations which technical divers and research vessels cannot do. Underwater observation is a necessary step to accomplish all sorts of offshore projects such as the "Life below water" which is one of the SDGs promoted by the UN, and the offshore renewable energy powerplant which is one of the solutions to the carbon neutrality. I completed an undergraduate engineering program in North America and worked at an underwater robotics company there. I have joined this program to take the development of such technologies to the next level. The program provides access to the world-leading professors, researchers, and state-of-the-art research facilities, as well as opportunities of many offshore experiments and industry-government-academia collaborations. I am receiving an excellent education and gaining an exciting research experience here. We look forward to studying ocean engineering together with you!
Doctor's course enrolled, Shunsuke Kanao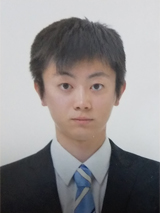 I have been interested in (Computational) Fluid Dynamics since I took an undergraduate class on it. I used it for my bachelor thesis research, and I entered OTPE to learn about it. In the master course I conducted a research on sub-seabed CCS (Carbon dioxide Capture and Storage), using CFD. I found it is interesting, so I decided to enter the doctoral course. In OTPE, thanks to my supervisor, I have precious experiences such as presentations in conferences. No research always goes well, but I feel mine is very interesting especially when it goes well.
In OTPE you can learn and study on ocean engineering. Why don't you enter OTPE if you are interested in ocean engineering or fluid dynamics?
Doctor's course enrolled, Makito Kobayashi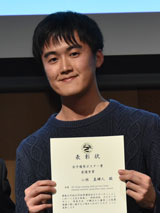 I am studying structural sensing in doctoral course of this department. In my master's course, I was belonging to school of engineering, and did not have a keen interest in fields of ocean. But as I learned the ocean deeper here, I came to feel that it was a challenging and attractive research fields.
I suppose this department provides an optimal environment for students. There are fewer students relatively, and we have a good communication with teachers. We also interact with people across laboratories. Various opportunities are provided, such as internships in and outside Japan and studying abroad. In this department, you can live a rewarding student life according to your interests.
Voice of Alumni
Japan Agency for Marine-Earth Science and Technology Young Research Fellow, Doctor of Environmental Studies 2016,Tomoko Takahashi
I decided to do a master's degree and Ph.D. at the OTPE, because I had a strong interest in marine environments. During my master and Ph.D. I worked on the development of an in-situ chemical analyser for deep-sea mineral deposits. This gave me the opportunity to not only apply what I learnt in the course work, but also work independently on a project with literature studies and experiments. I also joined research cruises, where I got first-hand experience how data is collected at sea and had the opportunity to exchange thoughts and learn from other scientists.
Currently I work on the development of in-situ measurement techniques of microplastics and marine particles at the Japan Agency for Marine-Earth Science and Technology as a part of an international joint project. 
What I learnt in classes is vital for this project, and the sea-going experiences strongly helped in developing a device fit for deployment in the open sea. On top of that, the connections with researchers as well as companies from various fields proved invaluable for this multidisciplinary project.
I am glad that I chose to do my master and Ph.D. at the OTPE, as it broadened my horizon and helped me pursue an exciting career.
Nippon Yusen Kabushiki Kaisha, Master of Environmental Studies 2016, Ryo Fujiwara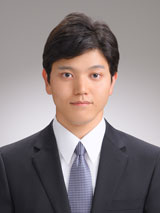 After graduating from department of materials engineering, I began to study ocean engineering in this department from graduate school. At first, I got bewildered in different academic field, but I could acquire broad and deep knowledge about ocean development since the professors teach us eagerly from basics.
After completing master program, I joined NYK line and support to manage various kinds of vessel from technical aspect in Singapore. Singapore is one of the biggest port in the world so that I can experience worldwide logistics and ship management.
There are various collaboration activities and research with industry, academia and government in this department. And we can also have a lot of opportunity to get along with students majoring other learning and international students. If you would like to challenge something, you will be able to have fulfilling student life.
INPEX CORPORATION, Master of Environmental Studies 2014, Kento Mozumi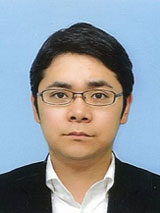 I chose this department because I was interested in ocean development. Lectures cover a wide range of fields from science and engineering such as physical oceanography to environment and ocean policy. You can get an experience in solving real-world problems from multiple perspectives. The research environment is also enriched. I was able to spend my research days productively utilizing various experiment facilities.
Currently I am working in oil and gas industry and mainly in the design, construction and operation of floating facilities such as FPSO. Because the relationship between energy industry and environmental issues are getting closer these days, I believe what I had experienced here will be more important and utilized in the future.
After graduation, I often work together with professors and other graduates of this department. I feel that building these networks are one of the attractions and it makes work more fulfilling. Those who are interested in ocean development, energy industry and environment are encouraged to study in this department.